URL / Web site / Web Application
You can add any web site / URL / Web application to the list of applications.
Get to the settings to paste the URL you want to add.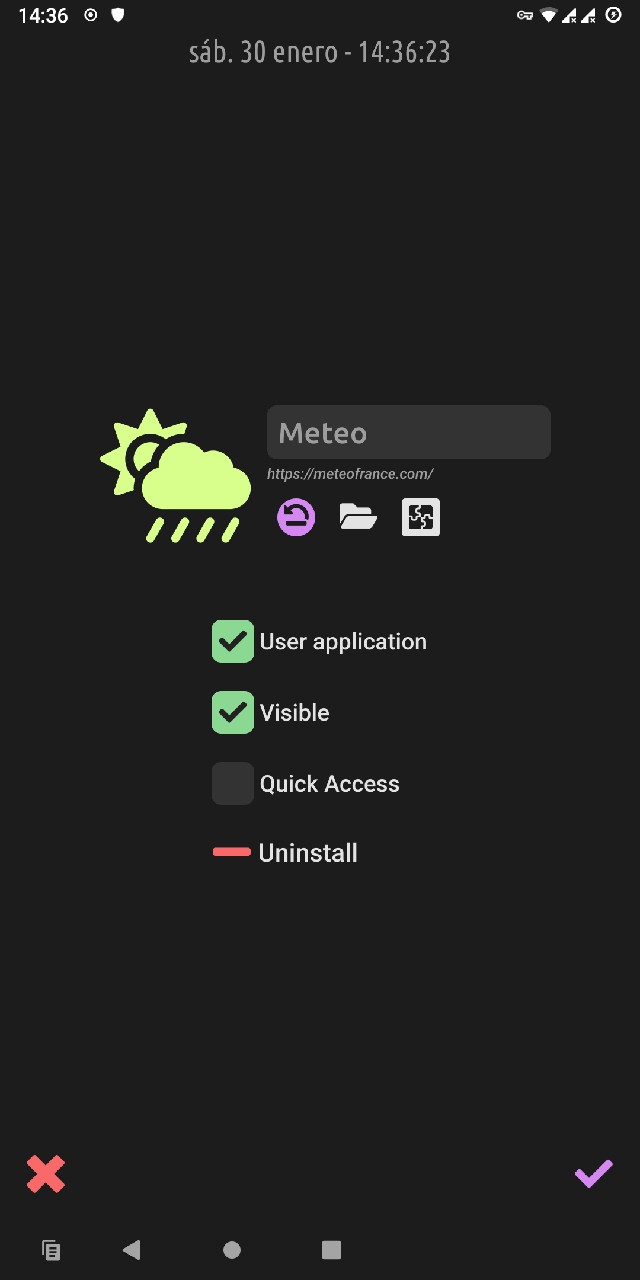 URLs are considered as applications, use the Uninstall button to remove them. You can customize their names and icons as any other app.